Overview
Cryptoniqus team came to us with the request to improve a conversion rate and enhance a user experience on their website.
Start of development
At this time, the Webiqus team had to rebuild the sales funnel, which was more of a marketing task. It all started with recreating the user interface. We chose darker colors to immerse the user in the context of the website, highlighting the most important sections in different colors.
Sales Funnel Development
The main task in building a target sales funnel was to correctly identify the pains of a potential client of a Web3 marketing agency. We were able to cope with this difficult task and created a list of solutions that Cryptoniqus is now successfully using in its work and helping its clients achieve new heights.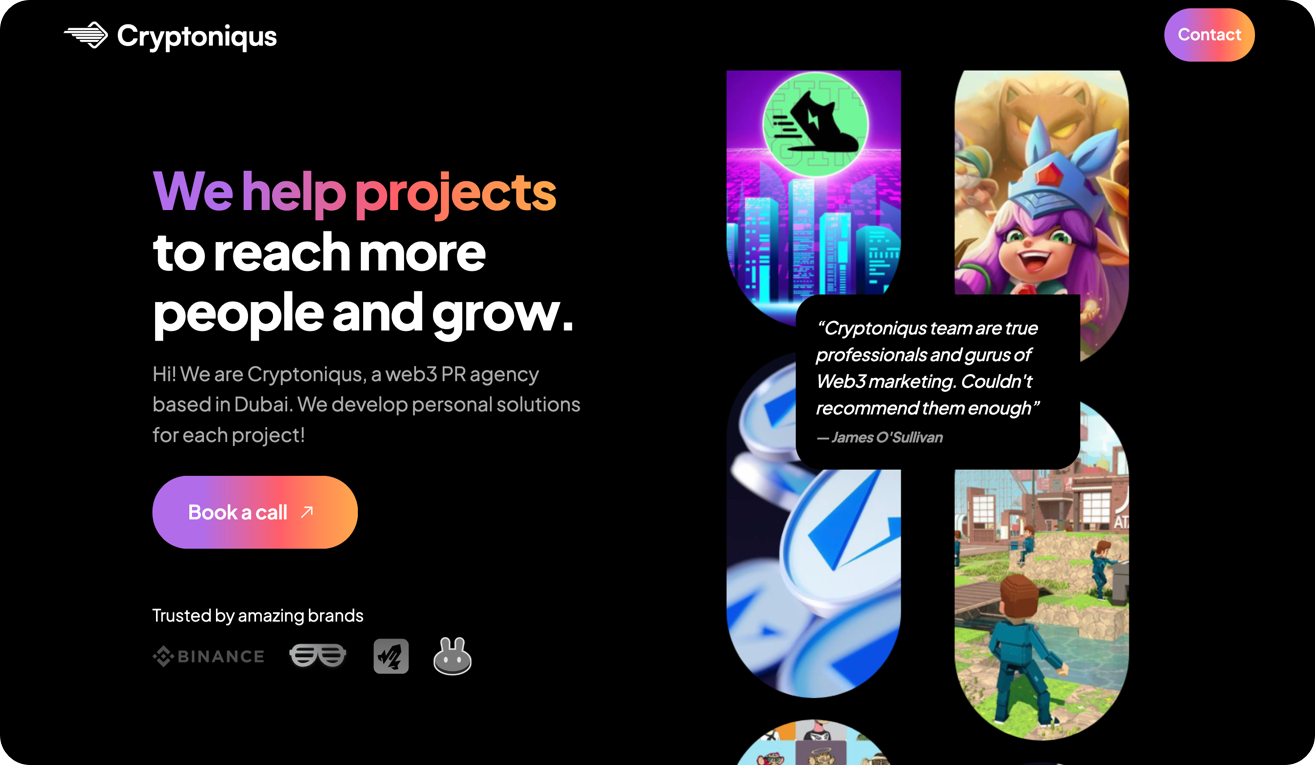 Conclusion
The Cryptoniqus team is very happy with our work, we are still working together and support their web resource improving it every day.