Overview
Everave is a mobile application that allows its users to search for mystery boxes in their city, participate in various activities and enjoy the fun.
Start of development
Everave's team came to us with a request to develop both the mobile application and website. We were very impressed with the idea of ​​the application. When we started work, we agreed to break the development into several parts such as: creating UIUX for a mobile application; creation of the mobile application itself; creating a site layout in Sketch and developing a site based on the layout design.
Our team usually studies the development request very thoroughly and may refuse some orders. However, Everave is a kind of project we never worked before but wanted to participate and enjoy the experience.
After studying the request, we began to write a technical document for the client to make sure that what was in his head could be implemented in reality without major changes in the idea.
Website Development
During the site development phase, we used Figma to create user interfaces, mostly based on a darker palette and a neon gradient. Our task was to reflect the attributes of parties and fun, what, apart from neon, reflects this atmosphere so well?
‍
We have successfully worked out the interface elements of the project website and created a chic website adapted for mobile devices. At a later stage, we integrated a subdomain into which we placed the functionality of the project to attract the audience virally.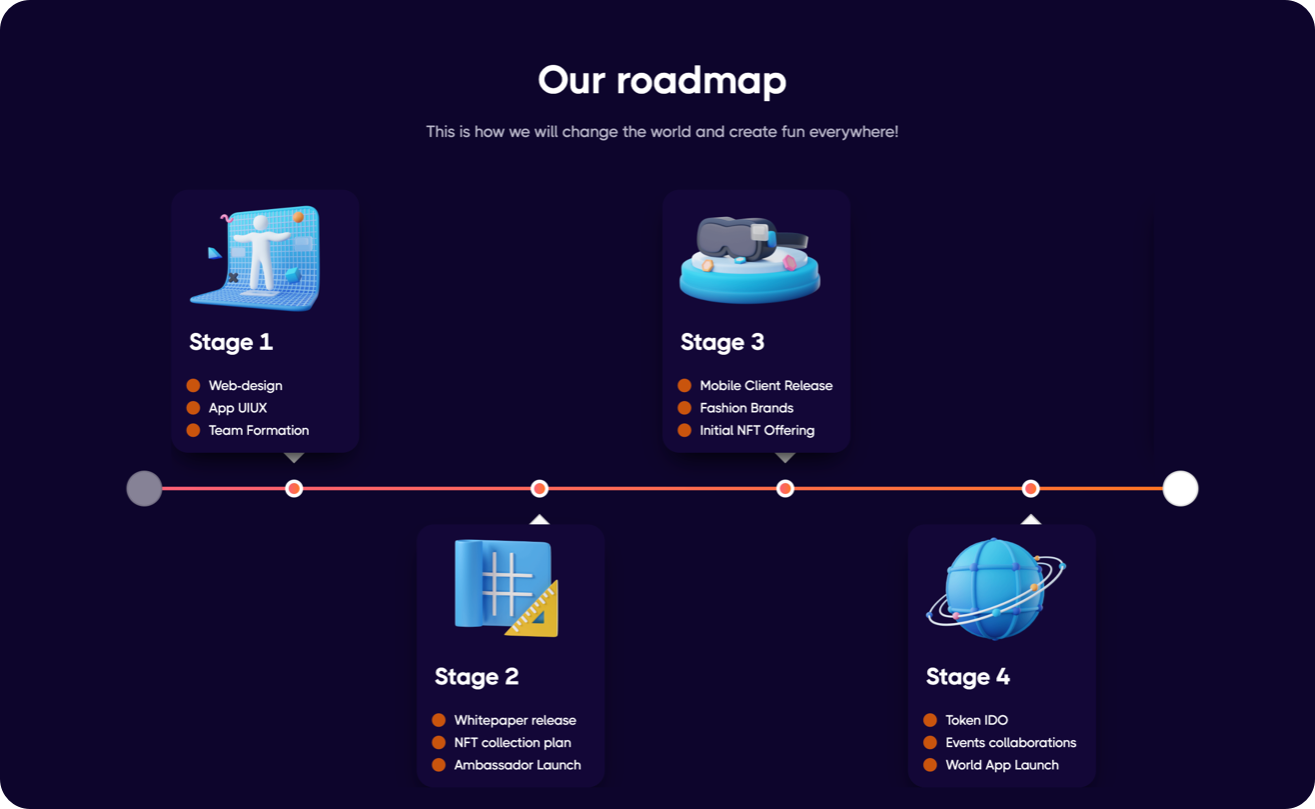 Mobile Application Development
The development started from the creation of UIUX using Sketch. We wanted to create a such business branding so that it could create associations for user that this app is all about entertainment.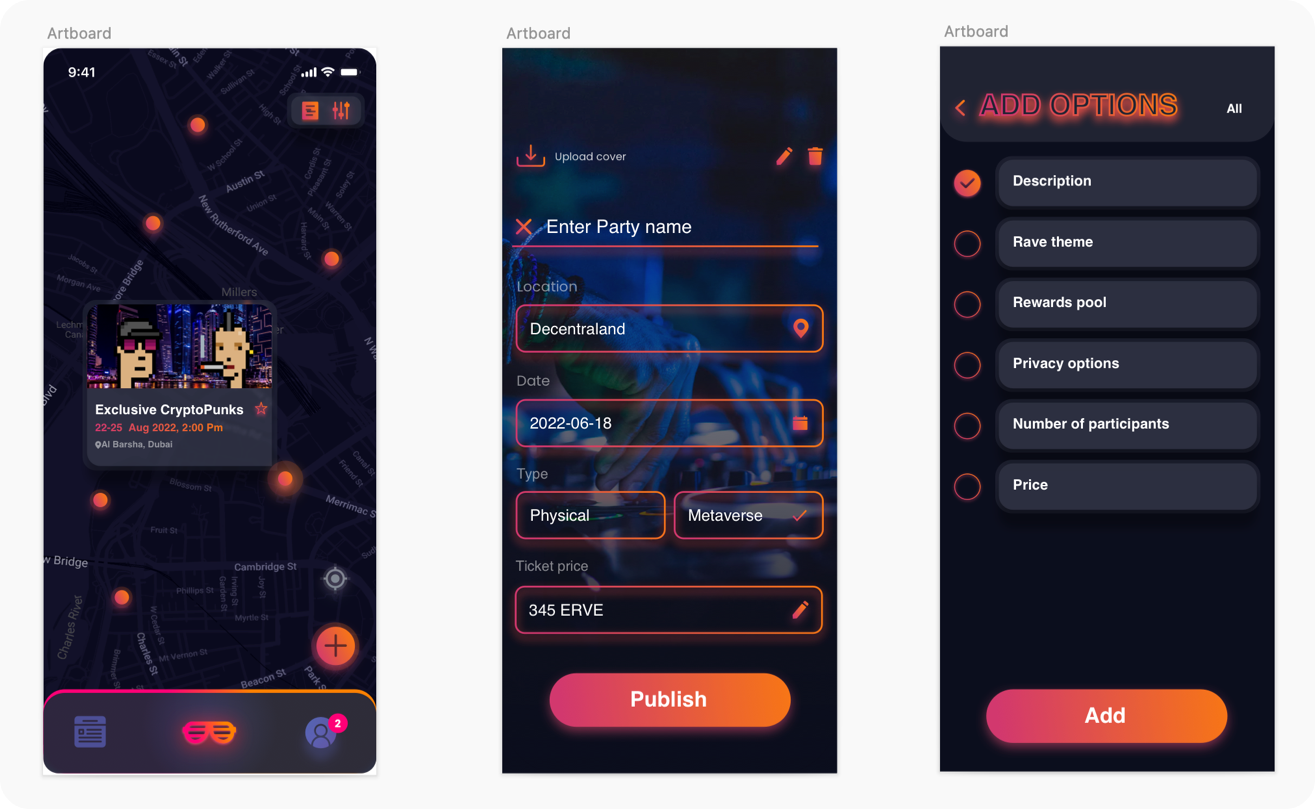 Conclusion
Concluding this mini-review on one of the works of OneSite Agency. I would like to say that the Everave's team was extremely satisfied with our work. We still continue working with this project, developing and enhancing new features.