Overview
Elephant Games is a well-established company with over 20 years of experience in the market. At the moment when the company announced a tender in our interview with them, we immediately understood each other and tried to fulfill the idea as clearly as possible.
Start of development
The development started with the analysis of the existing site and the decomposition of the technical document of the CEO.

We decided to rethink the color palette of black and red shades into something more modern.
Website Development
As I have already described, we started work with a redesign, our next step was to create the page and the website itself in Figma. After the call at which we approved the work, we began the process of layout and deployment of the site on the hosting.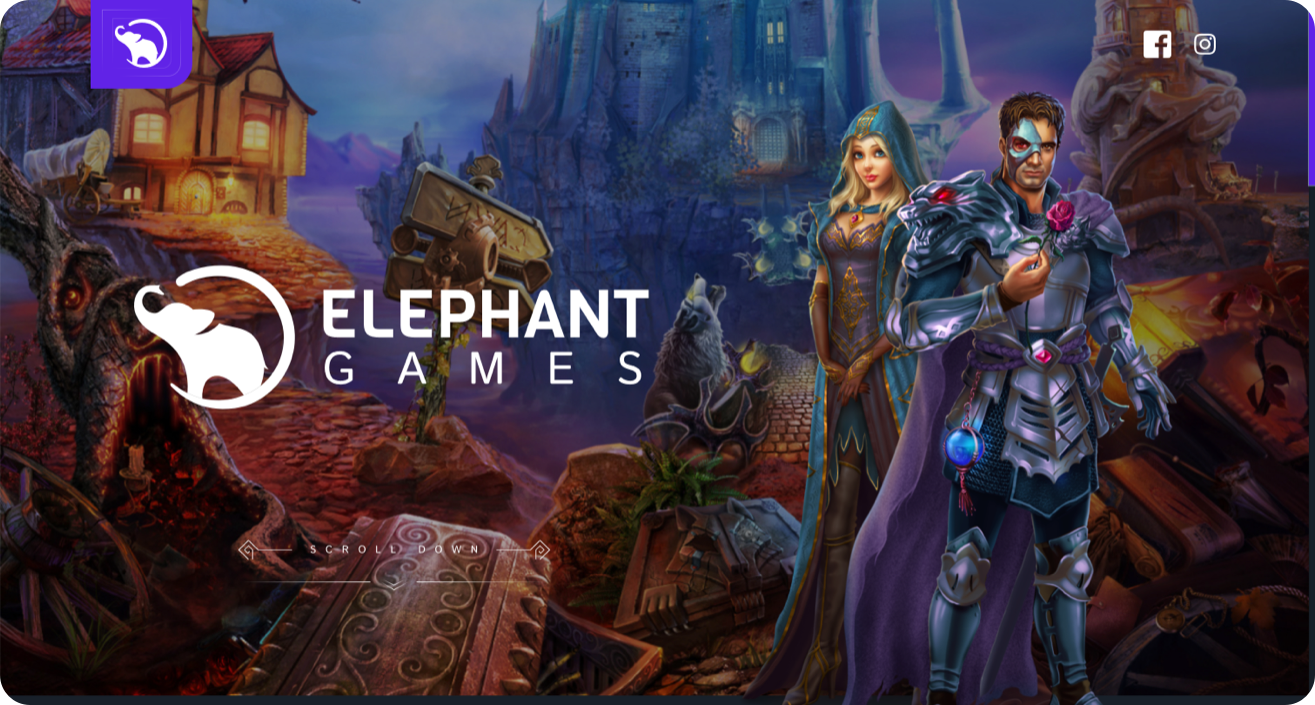 Conclusion
The guys were very satisfied with our work and extended the cooperation contract. Now we are creating stencils for pitch decks and various art booklets.